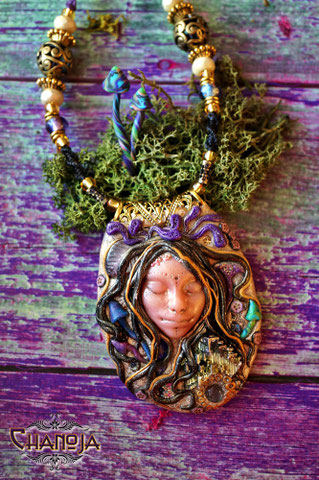 Communication with Kevin Singleton on his custom mushroom goddess October 2019: 
I am eternally grateful to you for your love, kind words and AMAZING art. I didn't think you could make this piece any more beautiful and I was wrong. Your finished work brought a tear to my eye. ❤ 🍄
Keep you're work going. Putting your pieces out in the world will help raise your consciousness as well as contribute to the collective. You're a beautiful sister and I'm glad our paths have crossed. Keep going. Head high, heart out. ❤️
YES YES  YES!!! Exactly how I imagined it!! Beautiful work! I knew you had it in you! You truly have a beautifully, magnificent gift. The piece is what I wanted and so much more. And thank you. Love is all I have to give. 🤙🏽❤🍄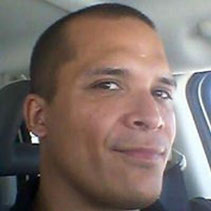 LOVE ALL OF YOUR WORK
I am very interested in one of your beautiful pendants for an amazing woman I know. Her name is Courtney. She's a beautiful soul, nurturing mother and a wonderful wife. Her favorite color is Royal Purple and she loves mushrooms. So a Mushroom Goddess would be perfect. And she embraces and brings out the goddess in every woman she meets. With this info I hope you can create an amazing piece.
Feedback by Zoe Oakley April 2019 on a post of different pendants on Facebook:
Wow, these are beautiful, which one do I like? They all sing at a different resonance and sing they do! I like the flow and movement of the middle one.
Feedback from Kasey McGill March 2019:
I wish I had the perfect words to describe how incredibly magical your stunning creations are Chandani. They are so much more than beautiful works of art. They are magic and medicine for the soul! Talismans infused with healing energy, light, connection to nature and divine goddess power!! Thank you for sharing a bit of all that with me through your incredible art. I love my goddesses from you sooo much!!  💕✨💕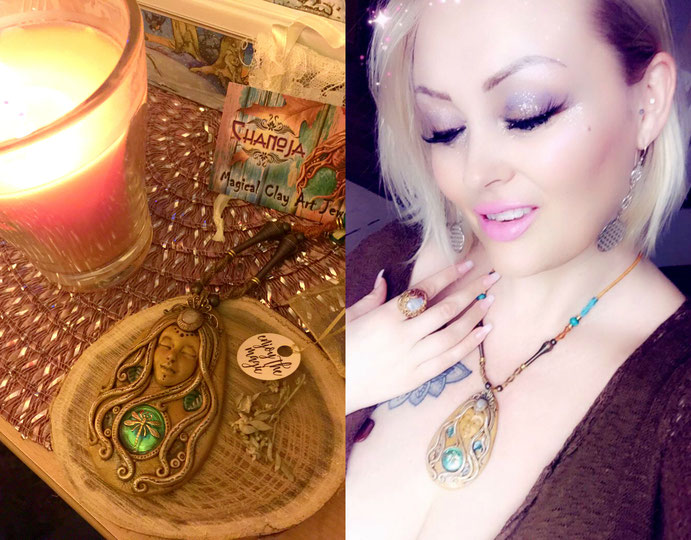 Feedback from Kasey McGill Dec. 2018:
I'm overwhelmed with excitement and happiness!!! I just received the most MAGICAL package today. Oh my goodness.... I have no words to express how stunning, how magical, how sacred the Goddess pendant and ring are. They are infused with such tremendous magic, light, love and healing energy ✨ You have taken my breath away. I don't know how to thank you enough. I feel blessed and honored to wear these divine treasures. I was amazed to find another beautiful necklace and sacred sage tucked into my package!!!! Thank you so much for your generosity. It was extra special that this package of magic arrived on Winter Solstice 😍🌲🔥🌞❄️ I'm enchanted!!!!
This Goddess feels like an outer reflection of my soul. I don't know how else to describe it! She is sublime and wearing her and the enchanting ring make me feel like a goddess!!!
You are such a beautiful soul and have a very magical gift of creating gorgeous works of sacred, magic infused wearable art. I will treasure these beautiful pieces always.
With deep gratitude and love, Happy Solstice!!! ❄️💕🌲🧚🏻‍♀️🌚🌞🌲❄️💕✨
You have made me so happy over the past few days. Ever since receiving the goddess and fairy ring, I've been feeling absolutely luminous 🌟 There is powerful magic in your creations. I have no doubt about that!! I can't thank you enough.
I'm overjoyed and deeply honored that you posted my pictures and feedback on your website!!! Thank you very much for such an honor ❤️
You deserve the highest ratings possible!! I wish I could express even more clearly to others how spectacular your creations are. They are magical and beautiful beyond words!! They must simply be experienced 💖
I'm so glad you like my words!! I love that you added them to your website. It's really hard to put the beauty and magical essence of your work into words. I'm glad if I could describe even a tiny bit of your otherworldly magic.
I'm beyond grateful that our paths have crossed and for our connection through your divine artistry. 
Love, hugs and endless gratitude  ❤️🧚🏻‍♀️   Kasey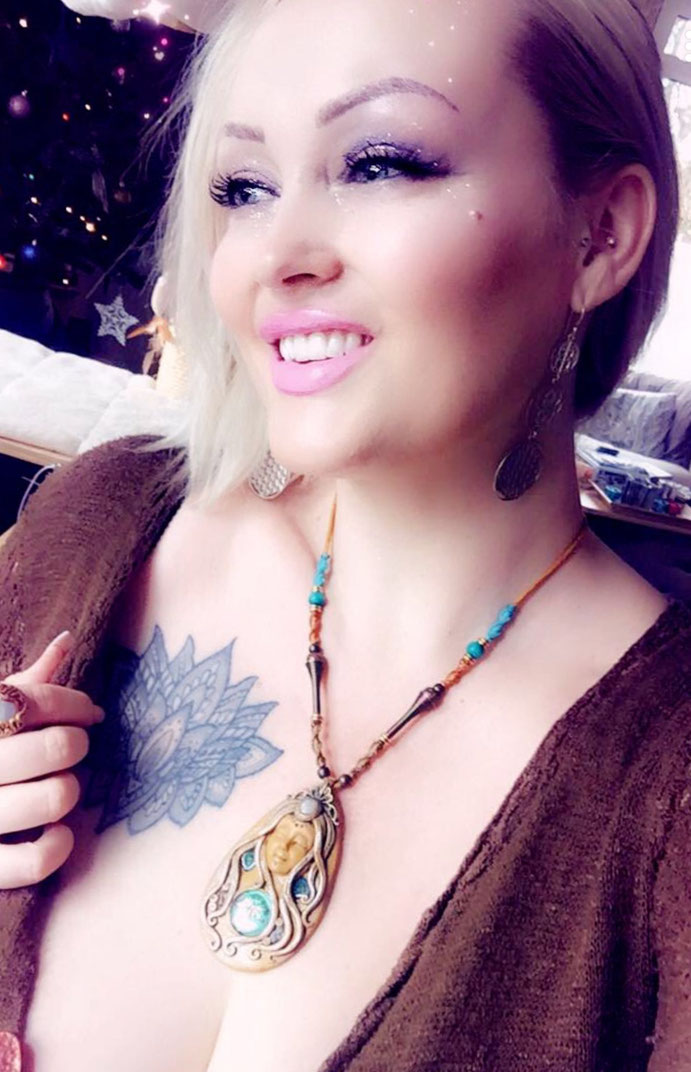 Feedback from Whitewolf Nov. 2018:
Wow wow and wow. The Goddess has been flowing through your hands. How blessed you are. I am so very proud of you. Your pieces have so much magical flow and honor. Just amazing my friend.
Feedback from fairieshere Nov. 2018 about new creations displayed on a magic wood she pour painted for me and that I use as a background:
I am literally crazy about these! All of the creations you displayed on the wood are electric! I feel so honored to see something I created used for a purpose. I love love love the one on the top! Magnetical beauty. I feel like in daze, detached from this reality just looking at it....
Believe me if I say I am so moved by this.
This gives me so much joy, satisfaction, pleasure. Thank you once more dear Chandani. I couldn't have woken up better today!
Samantha Parker on Facebook Oct. 2018:
I appreciate the wonderful energy your pieces have. I put mine on and I'm a warrior ready to get things done but also a fairy knowing magic surrounds me :)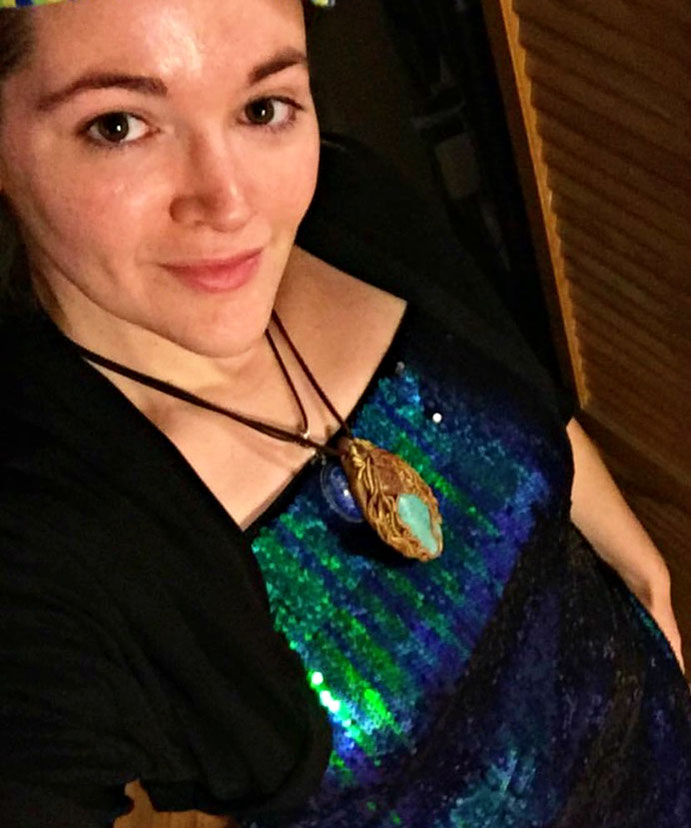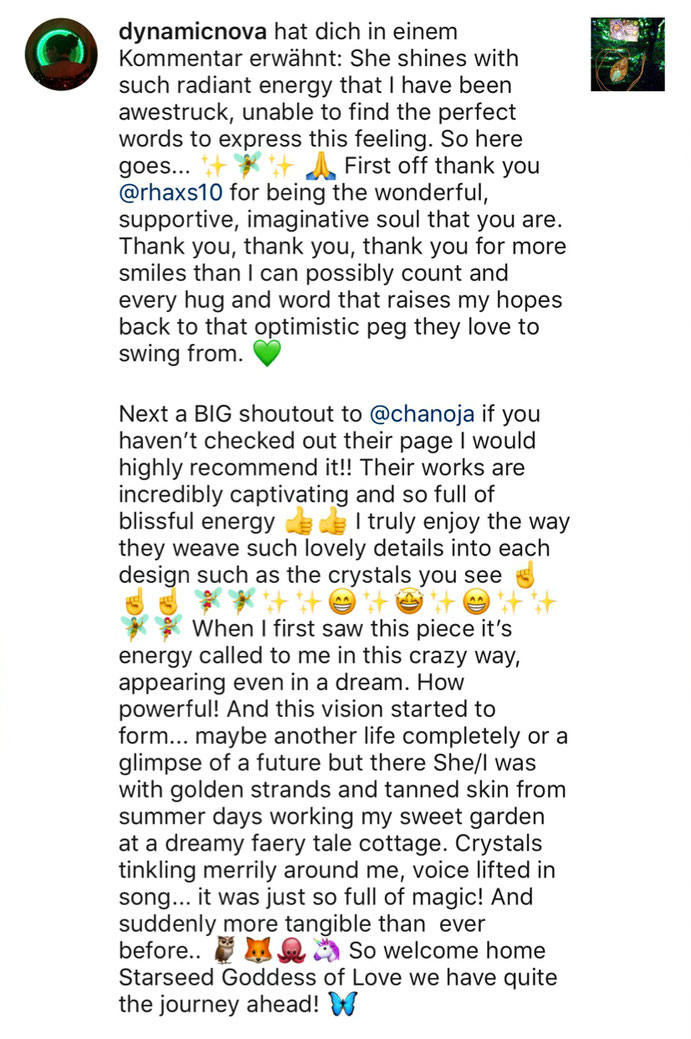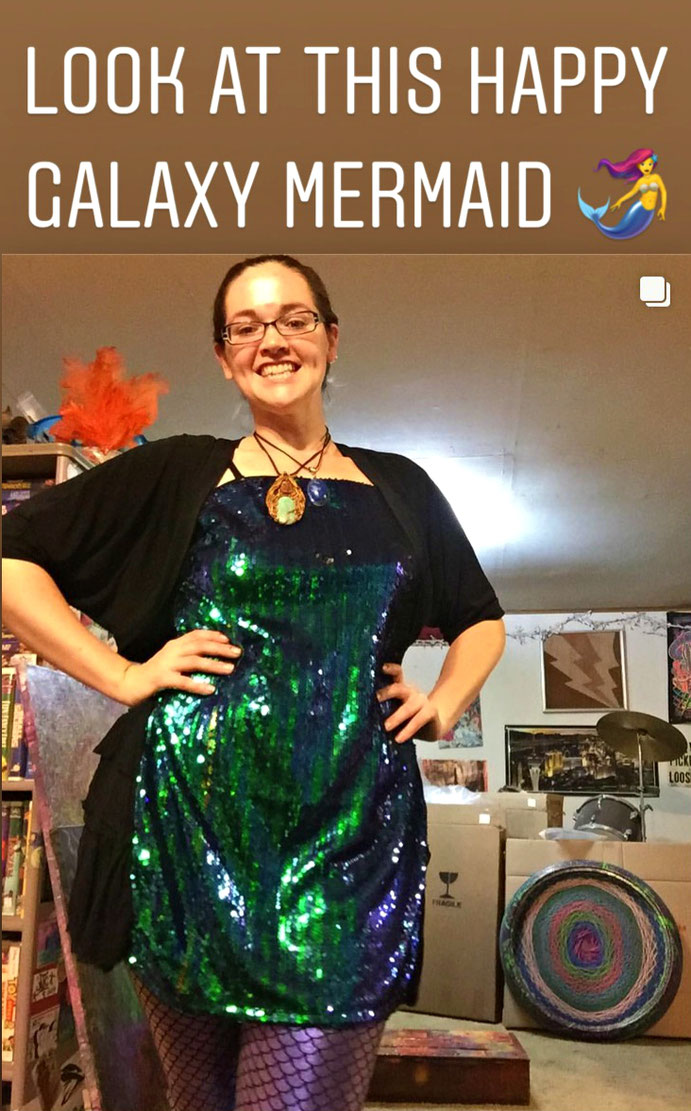 Compliment on Gaia Pendant, June 27th 2018:
I was about to put on my lovely piece today to go out and was taken back a second on how I got her.
I love this piece so so so much. I can't explain how much it means to me on what you created. She represents my whole being and I was so lucky you gave your precious selfless time to make a custom order for me.
I am so grateful. Thank you so much. After over two years now this piece is so sturdy and built to last with me forever and a day.
I feel it's time I shall buy a piece for a family member soon and share the love.
I get ENDLESS compliments on the streets where people take notice to your art. Thank you again!
From your loving fan, Jorjah - Western Australia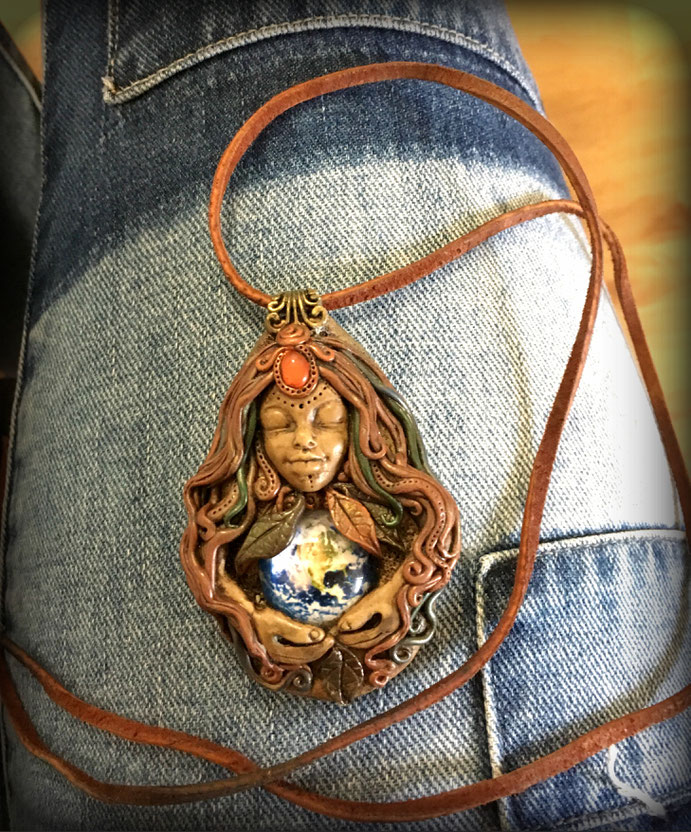 Laura Conroy (Ireland!) on Apr 10, 2018:
I recently purchased your tiny moonstone goddess necklace and she is even more beautiful in real life! The amount of creativity, detail and love you pour into your work is very evident! It's inspiring to see a fellow artist follow their passion and make a living from it - the reason I made this purchase was because your work sparked off some creativity in me that has been blocked for a long time, so thanks for that! :) Not only are you an excellent artist but you are also such a lovely person to deal with. I had a minor problem with my purchase (broken lobster clasp) and you were so accommodating and sent me spare clasps, along with a sweet note, free gift and even paid for postage & packaging which I thought was really thoughtful!! Tiny moonstone goddess is now fixed and happy :) Thanks for everything!!! Keep on inspiring! :)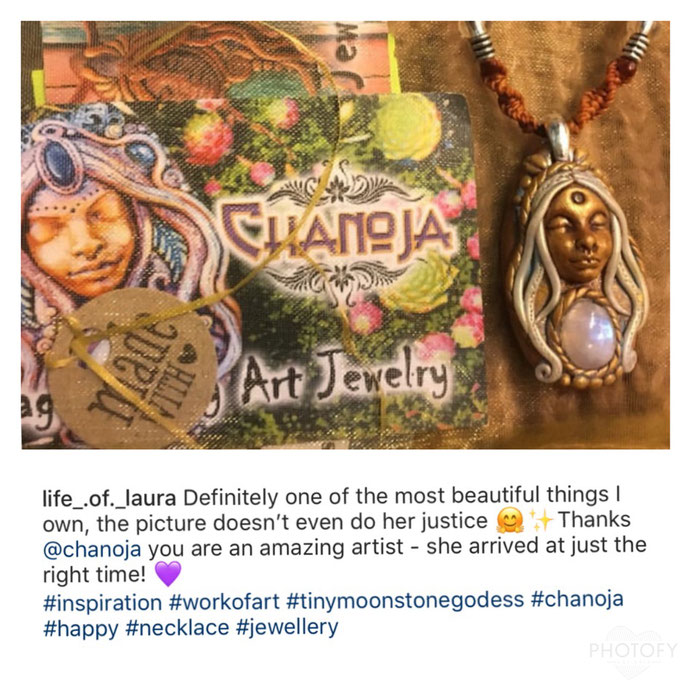 Feedback Rebecca Switzerland 10.3.18:
Die Isis kam gestern an. Was für eine Freude. Wie toll sie ist. Ich möchte sie gar nicht ablegen. Eine so tolle, warme und liebende Energie hat sie. Ich bin so Happy... Hab vielen lieben Dank für deine wundervolle göttliche Arbeit. Ich bin stolz die Isis tragen zu dürfen.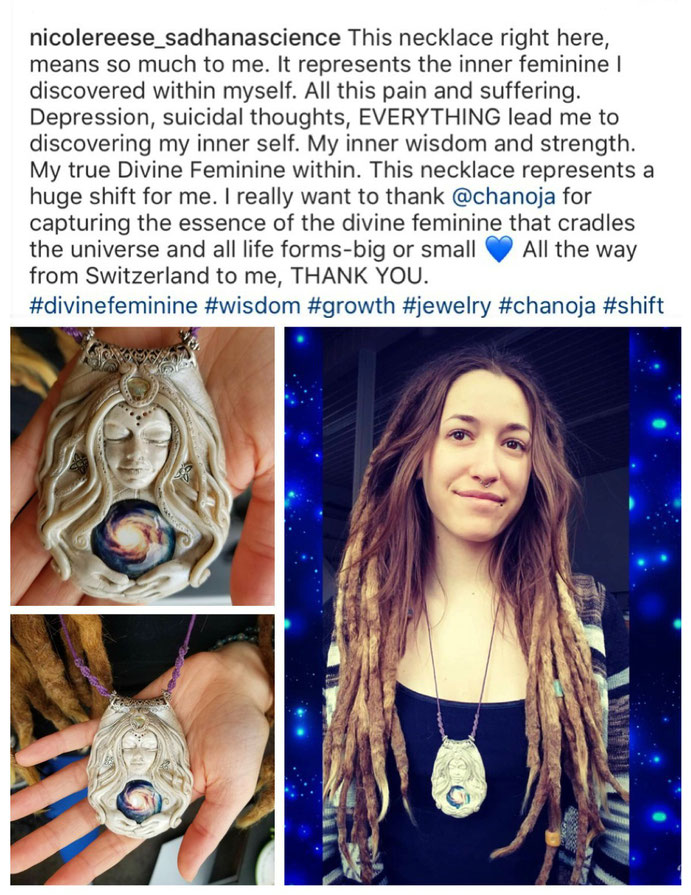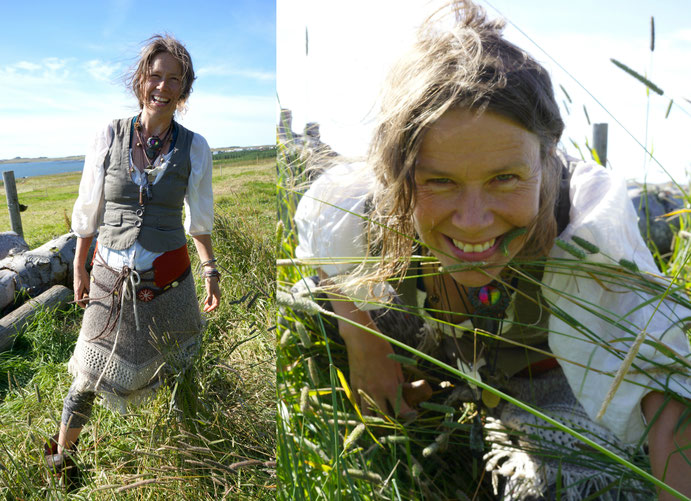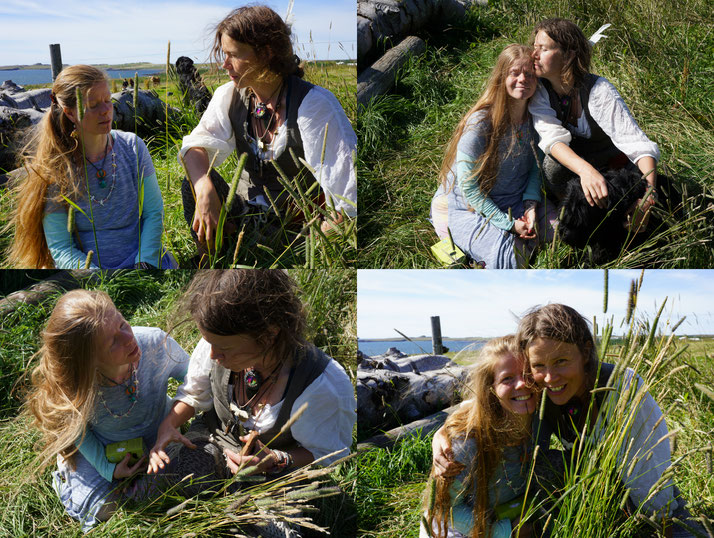 Where do I begin with this? Chandani is absolutely amazing, and this piece speaks it. Absolutely talented woman who brings light and love to her pieces. Blessed, and she's doing what she was put on this earth to do. She worked with me from the minute I said I had wanted a custom piece - down to the precious stones in it, color, hair, what I had wanted it to look like, etc. My order included some cute little gifts for the wait. I can't say how much I am in love with my pendant!!!! <3
wolkenkind1 on Jan 4, 2017
Wunderschön gearbeitet. In Natura noch viel schöner als auf dem Bild. Ich bin begeistert! Dazu noch liebevoll verpackt. Vielen Dank!!!
Dieser wunderschöne Meerjungfrauen - Anhänger habe ich als Geschenk gekauft und konnte ihn gestern überreichen. Reaktion: Sprachlosigkeit und pure Freude.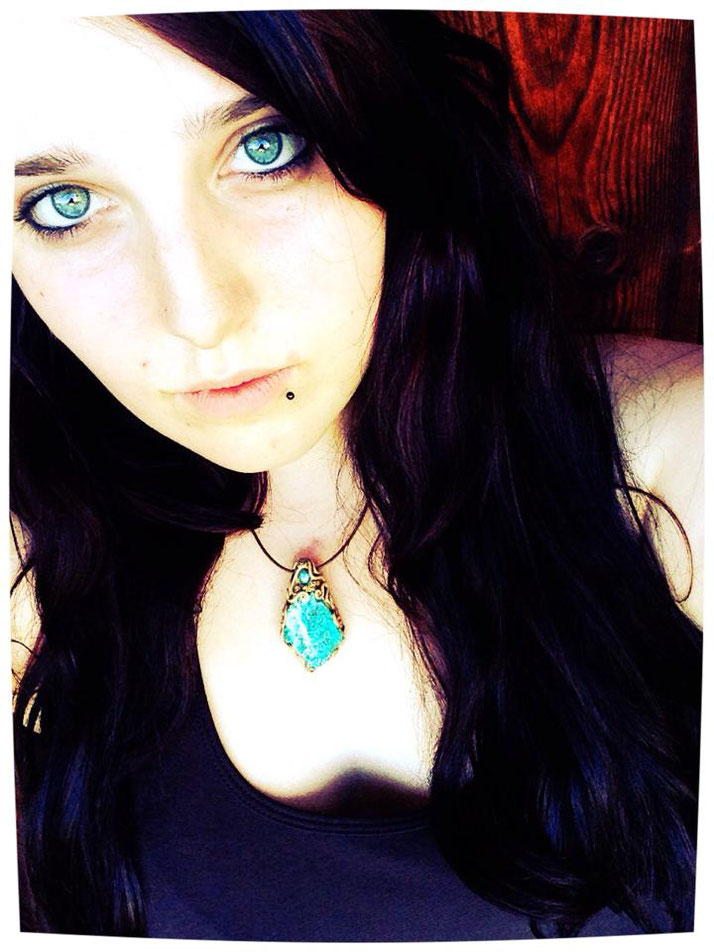 Carrie Balch on Nov 30, 2016
This is the most amazing sunny goddess I could have asked for. I'm in love with her and the craftsmanship of the piece. So much love and time put into it, and soul. Wonderful to communicate with and full of love and light. Am currently having a special piece made. I couldn't recommended Chanoja anymore highly. Thank you for this gift.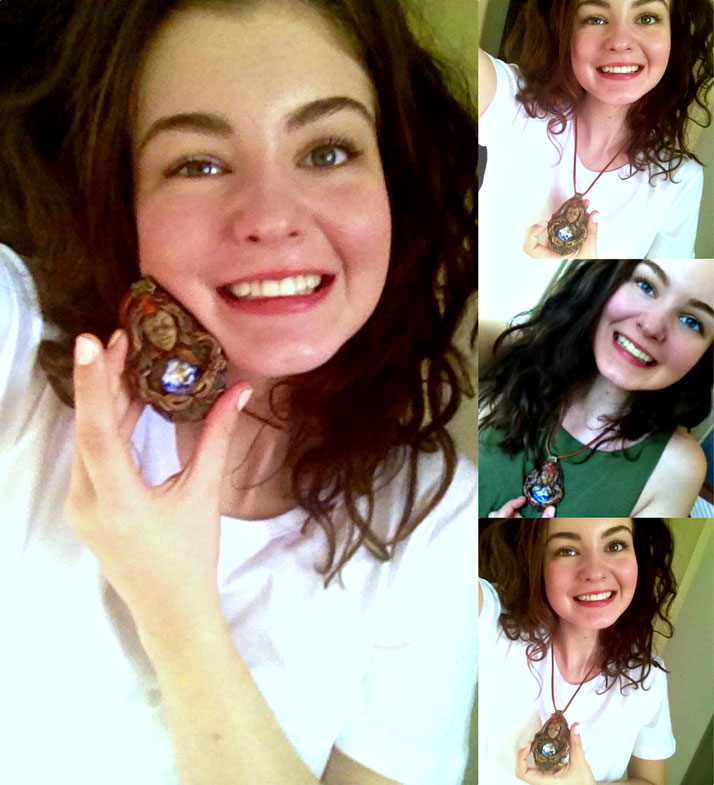 Jorjy7 on Oct 12, 2016
I wish I could give a 6th star to this piece of art and Chanoja as I am absolutely stoked. So much time and effort I have seen go into this piece and my earth goddess is of amazing quality- I know she will last forever if I take care of her. Thank you so much and I will certainly come back again and again! P.s - the extra gift you gave to me for "waiting so long" is just gorgeous too- and completely unnecessary because I could happily wait years for my piece, being oh so worth it! Over all- the kindest shop keeper and greatest quality provided. Best shop experience to date. Love- Jorjy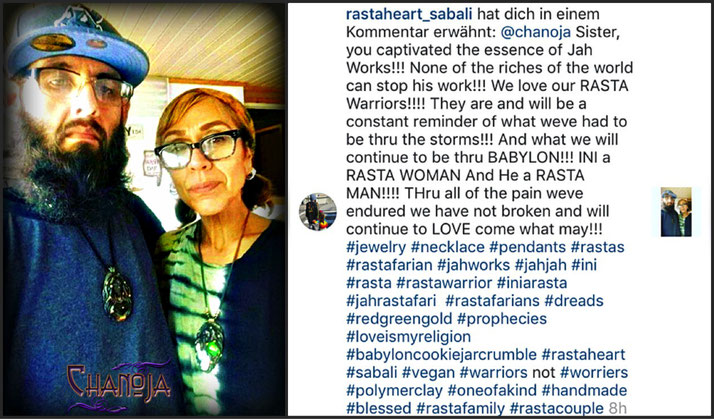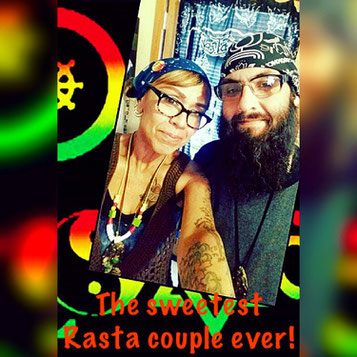 desi704 on Mar 5, 2016
Sister, you know how i feel about HIM!! After my husband almost passing away, he needed a reminder of who and what he is. I turned to Chanoja to channel her magical energy to create warriorism in a rastaman. She has outdone herself with this piece. He is thee true essence of our faith!! Rastafari Stands Alone!! And with our pieces we are reminded each n everyday who we are. Thanku sister Chanoja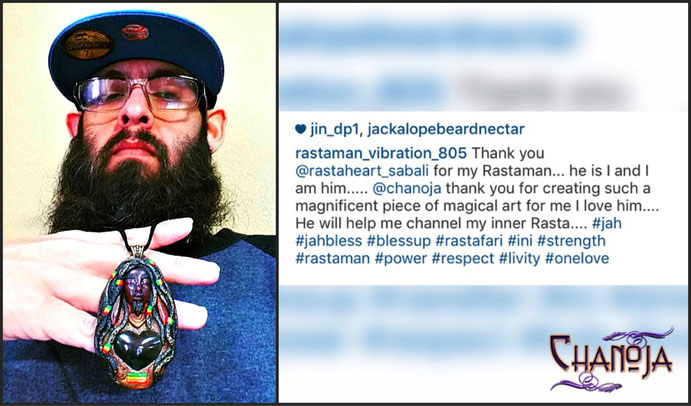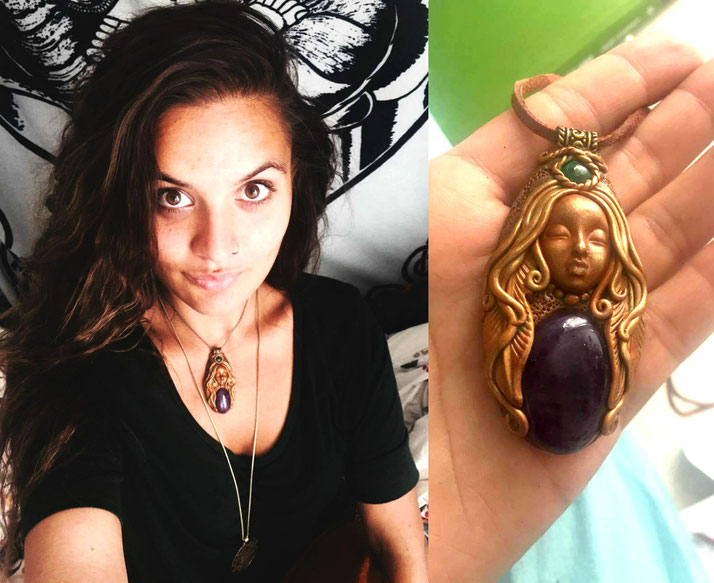 Marieharnisch1 on Aug 11, 2016
Dieser Anhänger ist viel schöner als ich es mir erhoffte. Eine so feine Arbeit und so schön. Ich trage den Anhänger mittlerweile jeden Tag, er ist ein Teil von mir geworden. Vielen Dank für diese wundervolle Herzarbeit.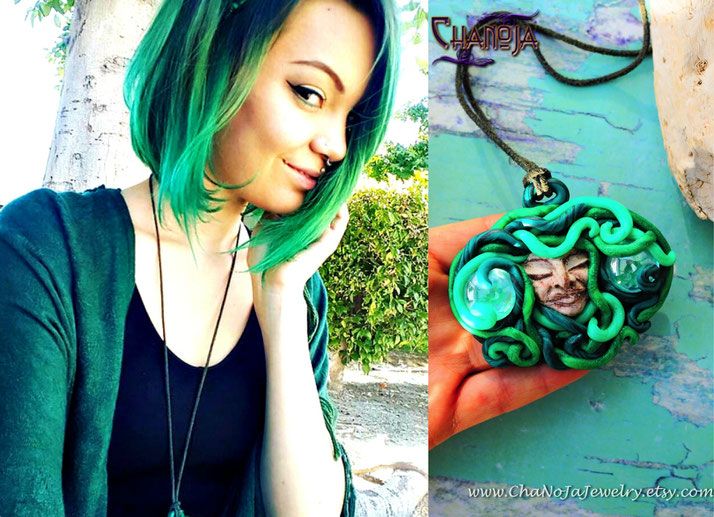 Casey Bayer on May 20, 2017
Some things just call to you. This is such a lovely piece. Shop owner was super sweet and helpful and even reserved this for me. Wonderful service. Thank you so much.
Solveig Katrin on Sep 26, 2016
Goddess of Beauty pendant is stunning. It is beautiful piece of art and connects me to the sacred feminine in a deep way. Chandani is a truly gifted artist and I love her work and art that touches soul.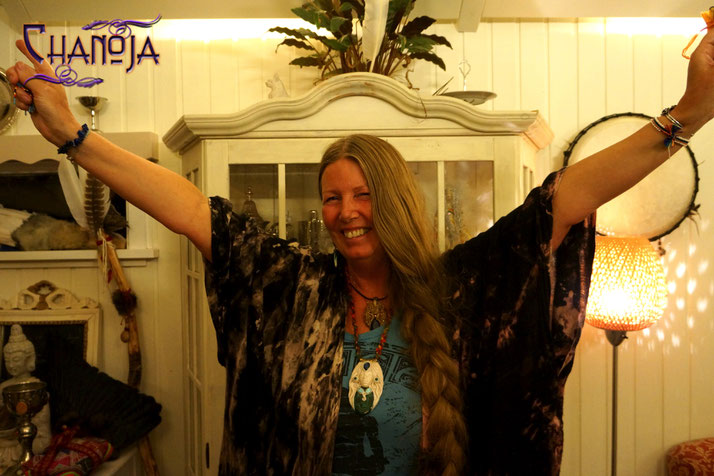 Fridapainter on Dec 1, 2015
I love it and the blessing it brings to me. Thank you so much.
Love it so much. This magical Goddess is in my sacred room. i LOVE THE ENERGY SHE BRINGS.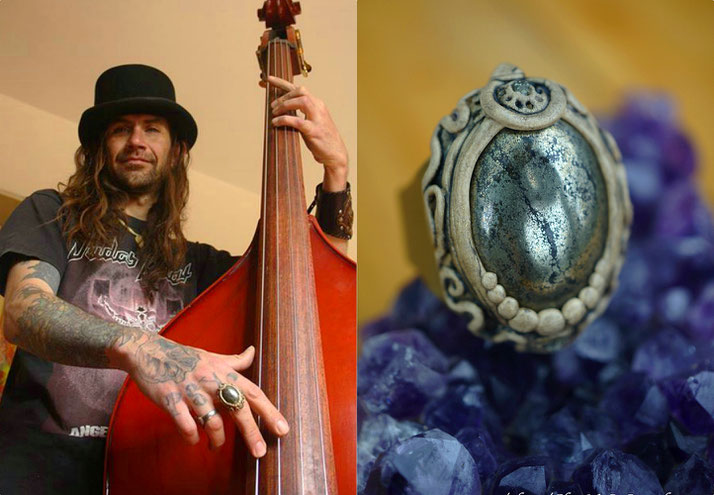 Whitewolfta on Dec 6, 2017
This shamanic amulet is outstanding. The detailing and design on the fairy is amazing . Such wonderful energies. Seller is amazing to work with and i would recommend this seller highly to others. Seller puts alot of love into the pieces she makes which makes owning one of her creative pieces such a joy.
Kat Prgomet on Oct 21, 2017
Absolutely STUNNING and MAGICAL, and my favourite out of the three I have purchased. No words to describe how excited I was to get her in the mail :) xx
Kat Prgomet on Oct 4, 2016
Absolutely the most adorable necklace I have ever purchased. Will definitely be buying again :)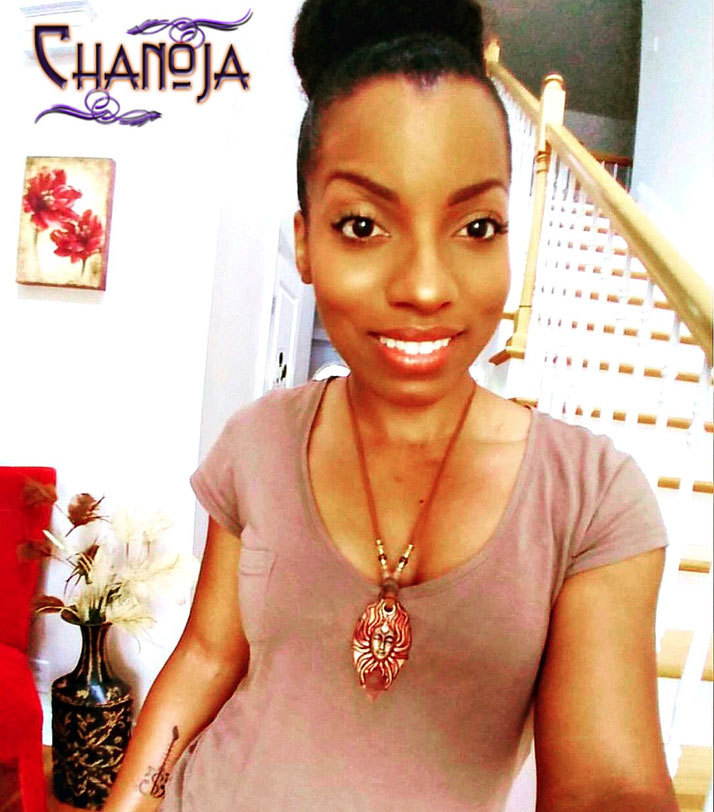 Felecia Cheri on Jun 9, 2017
This piece is even more stunning in person as in the photo. The detail and quality is superb. This piece captivates just about all who look at it. Great artist and very thoughtful notes and extras came with purchase. Will definitely repeat business!